$50 OFF CURRENT COLOURS CONSULTATION WITH COUPON CODE mothers-day
Turn your passion into a career as an expert stylist
You simply know how to put it all together.
 You are the fashionista that everyone looks to for fashion advice. You love taking your friends shopping and finding fabulous outfits they would never have chosen for themselves. If this is you, the time is now to live your dream. Become an expert stylist and turn your passion for fashion into a rewarding and lucrative career.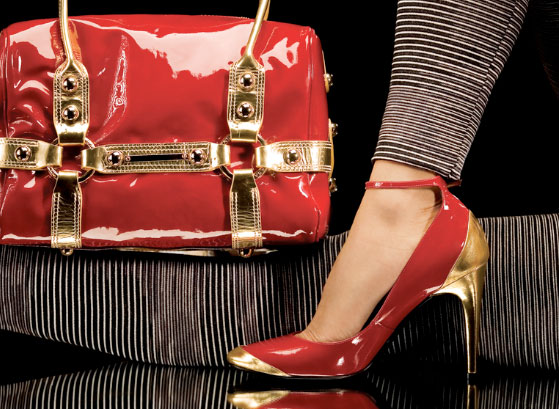 Become a Style File Expert
Did you know that while you may have an eye for style, learning applicable elements and principles validate your visual awareness of complimentary clothing?
Style School is the premier online training program for personal stylists, image consultants, and those who work in the fashion industry. Comprehensive and in-depth courses will educate you in personal style, image, and advanced colour analysis. Courses reflect concepts and techniques exclusive to The Style File System.
As a personal stylist trained through Style School, your knowledge will help clients use practical and tangible methods to express their unique style. This positive approach empowers women to recognize suitable styles, complimentary colours, and how to put their look together at any stage of life.
The Individuality of Personal Style
Just because a dress looks fabulous on someone else does not mean it will suit you. Your outer physical attributes marry your inner personality, and voila, you have a unique style that can't be duplicated. Mastering your style know-how through: colour, line, texture, necklines, sleeve, skirt and pant lengths, lifestyle, to name a few; and you'll own your style with a flair and confidence that goes with you forever.
The Style File System reveals your best features, flattering styles and complementary colours. Love your new confidence and rock your style with current looks and the latest fashions. The added bonus – you save so much time and money!
The Style File Consultation includes Clothing Lifestyles, Silhouette and Proportion Profile, and Current Colours analysis. Your pocket sized Style File wallet houses this customized fashion information to take wherever you go. It's like having a personal stylist at your fingertips.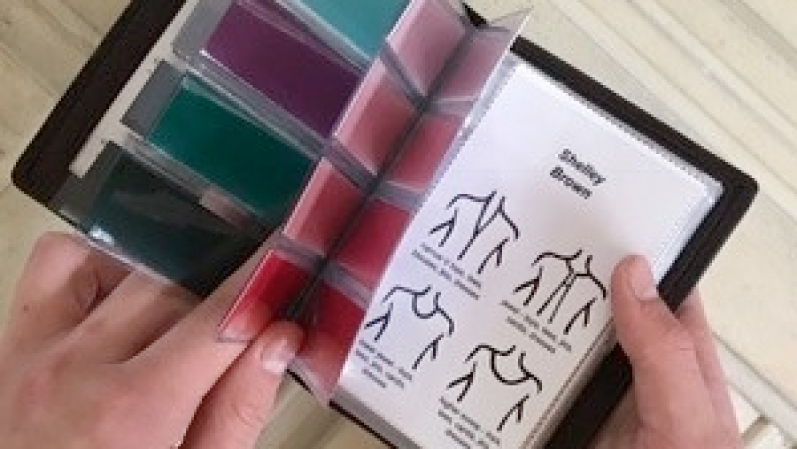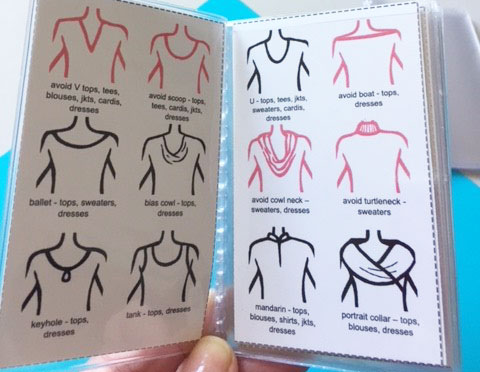 Discover your own personal style
Our signature offering is the Style File consultation where we reveal the awesome details of your personal style, and how to put it all together. From proportions to colours and lifestyles to silhouette knowing your fashion information is the secret to fabulous style.

Whether in person or from the comfort of your own home, our system will give you the tools you need to create your personal style in the form of a wallet housing all your fashion information. Don't leave home without it!

"Shelley is an exuberant, captivating, high energy individual. She holds your attention and her message comes across clear to help women believe in themselves! She is a very dynamic, professional woman and well educated in her field."
– Muriel, Victoria –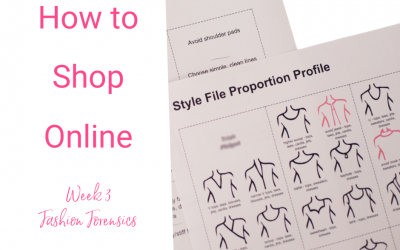 A QUICK RECAP. Background Checks (week 1) and Identification (week 2) revealed your fav clothes. We conclude with Fashion Forensics.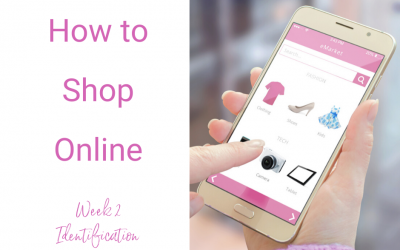 HOW DID YOU DO? How did your background checks go from Week 1? Did you notice style similarities in your favorite items? A favorite is not a coincidence; it works because the fit, style, colour, and fabric are right for your silhouette and proportions. Did your...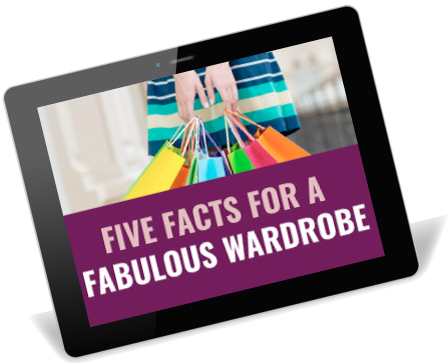 Get Style File's insider info here!
Keep up to date with styles and hacks to look amazing when you get my monthly newsletter.