Welcome to Style School, the premier online training program for personal stylists, image consultants and those who work in the fashion industry. Comprehensive and in-depth courses will educate you in personal style, image and advanced colour analysis. Courses reflect concepts and techniques exclusive to The Style File System.
Did you know that while you may have an eye for style, learning applicable elements and principles validate your visual awareness of complimentary clothing? As a personal stylist trained through Style School, your knowledge will help clients use practical and tangible methods to express their unique style. This positive approach empowers women to recognize suitable styles, complimentary colours, and how to put their look together at any stage of life.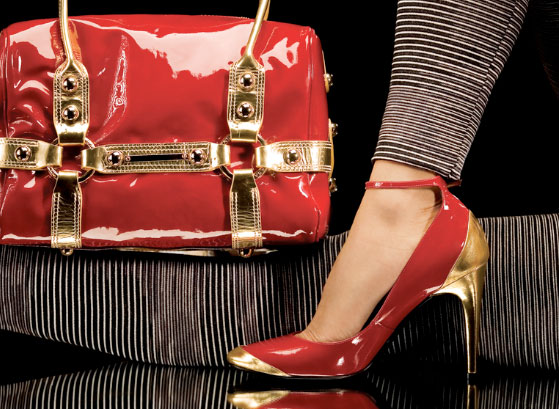 ALL COURSES BUNDLED TOGETHER
The style file consultant  program
Did you know that while you may have an eye for style, principles and elements
determine the outcome of suitable clothing, colours, and styles.
Become an expert stylist through the concepts of silhouette analysis, proportion evaluation, Current Colours, Clothing Lifestyles, and client rapport exclusive to The Style File Image Consulting System.  For in-depth course descriptions click on "view course" from the list below.
or take each course, individually.

The Skill of Personal Style
Exclusive concepts to become proficient in art of individual style. Get the tools to analyze each client's unique shape and silhouette without embarrassing measurements or weight requirements. Discover the steps to skincare and makeup, the language of colour, and much more when you register for The Skill of Personal Style.
current colours
Become a Current Colours Consultant and become a colour expert.
As a colour consultant or professional image consultant, your expertise in contemporary colour analysis can set you apart in the industry. Current Colours is the most accurate method of colour analysis.
The Art and Etiquette of
Personal Shopping
While personal shopping sounds like an enjoyable part of a personal stylist's job (and it is), there are skill sets and organizational requirements necessary to ensure a successful experience for your client, for the stores you patronize, and for your business. This is a profession that creates a win, win, win.
The Closet Edit
The Closet Edit is one of the most liberating services both physically and psychologically, you can offer your clients.
To open the closet doors each morning and calmly choose from a 100% suitable wardrobe is a fantasy women think they can only dream about. You can make this dream come true.
The fashion courses offered by Shelley Brown, owner of The Style File Image Consulting System are awesome! I feel so lucky to have found Shelley and her teachings. I'm starting a style consulting business and was looking for a mentor. I couldn't have found a more knowledgeable coach. The courses' content is clear, concise and thorough. Shelley took the time to coach me one on one regularly throughout the courses. I thought this was going to be easy for me because I already had what I thought was a very developed fashion sense. Yes I have the eye for fashion but there's so much more to learn! I can now guide my clients with more professionalism and fact based advice on how to dress to impress in flattering colours.
 – Mona Rioux, Calgary AB –