We're ready – ready to rock your wardrobe this season with 5 Fall essentials and the secret to a wardrobe you love. Can it really that simple? Yep! If you're tired of the "nothing to wear speech", I have a plan.
Hmm, looking in our crowded closets, the speech visibly appears to be an oxymoron. Closets stuffed with clothing rarely worn; items with tags yet to be removed; why on earth do we struggle putting ourselves together each day? Let's put a little Style File Smartz to this conundrum and get your wardrobe working for you. Yes…it's a thing: smartz + shopping equals a wardrobe you'll love.
Before we put our plan to work there are three old shopping habits we need to throw out:
Stop buying bits and pieces.
Closets become cluttered when we buy bits and pieces of clothing. A tee shirt here, pair of pants there, sweater, skirt – all great picks for most wardrobes, but unless those items coordinate with each other, you have added more odds and sods to a bursting closet. Purchasing within the fashion season will ensure the silhouette and proportions reflect current styles. I have seen people spending time and money trying to shop for a top to match a ten-year-old pair of pants. You may be lucky enough to find a blouse or sweater, but the pants still look outdated.
Shop at the beginning of the fashion season.
We have a saying, "The early bird is the best dressed chick!" Shop at the beginning of a fashion season when selections and sizes are at their best. Waiting for items to come on sale can be an exercise in futility. By the time your favorite new item is on sale, your size, colour or style are usually gone. Never be afraid to pay full price for a garment you love. The cost per wear is a far better return than a sale piece worn once or twice.
Choose clothes that work for you.
Don't shop randomly! Keep your current lifestyle in mind. Are you working outside the home? What are your weekend activities? Do you wear pants or skirts, dresses or suits, casual pants or dress pants? Keep a tally of your daily outfits for two or three weeks and you'll soon see the styles you need and wear most. Choose clothes that work for you and p.s. don't get stuck keeping clothes for years; dress for the present!
After eliminating our old shopping habits, we're ready to get busy.
Here is the simple secret to get your wardrobe working:
complete each outfit right down to the accessories.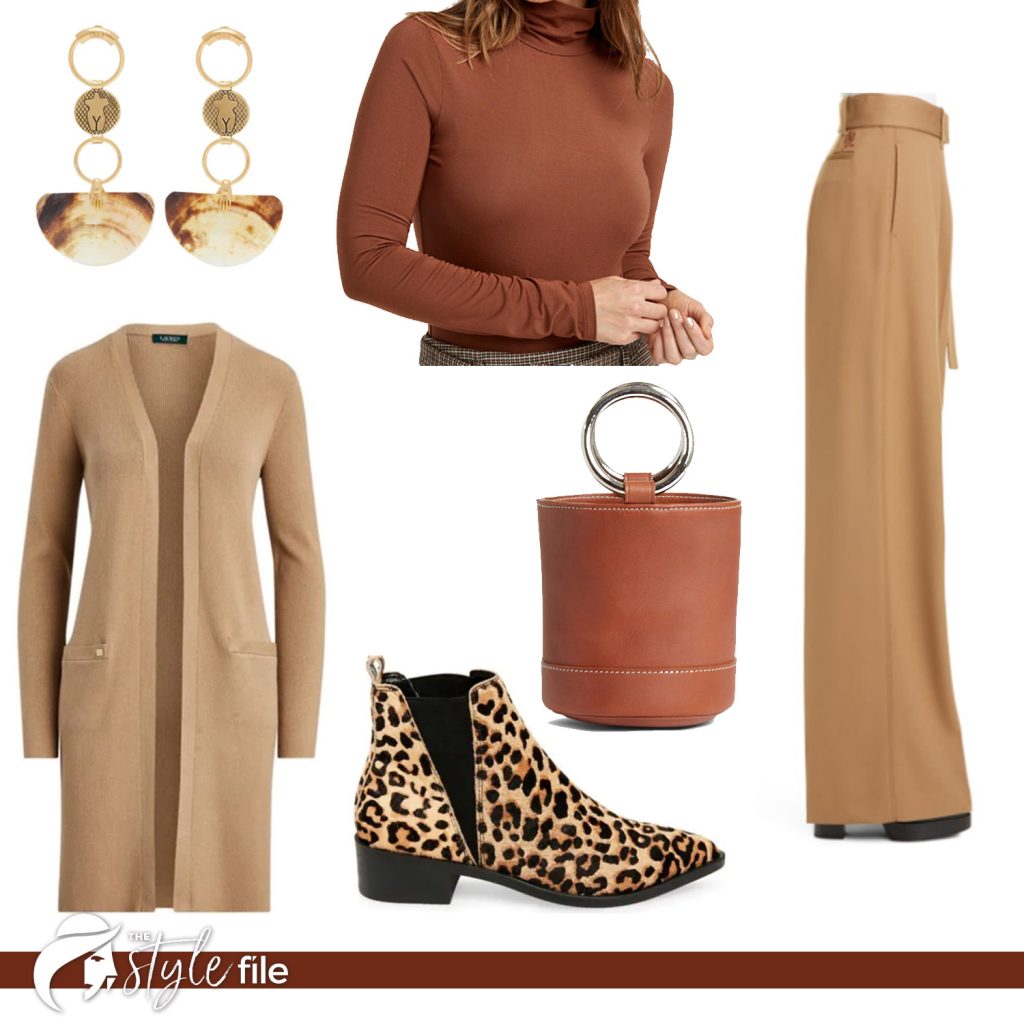 These five basics provide an outline for a fab wardrobe not to mention it's already a complete a go-anywhere outfit. We've popped in a pair of earrings to finish the look. After a few more complete outfits, you will see how easy it is to coordinate your clothes.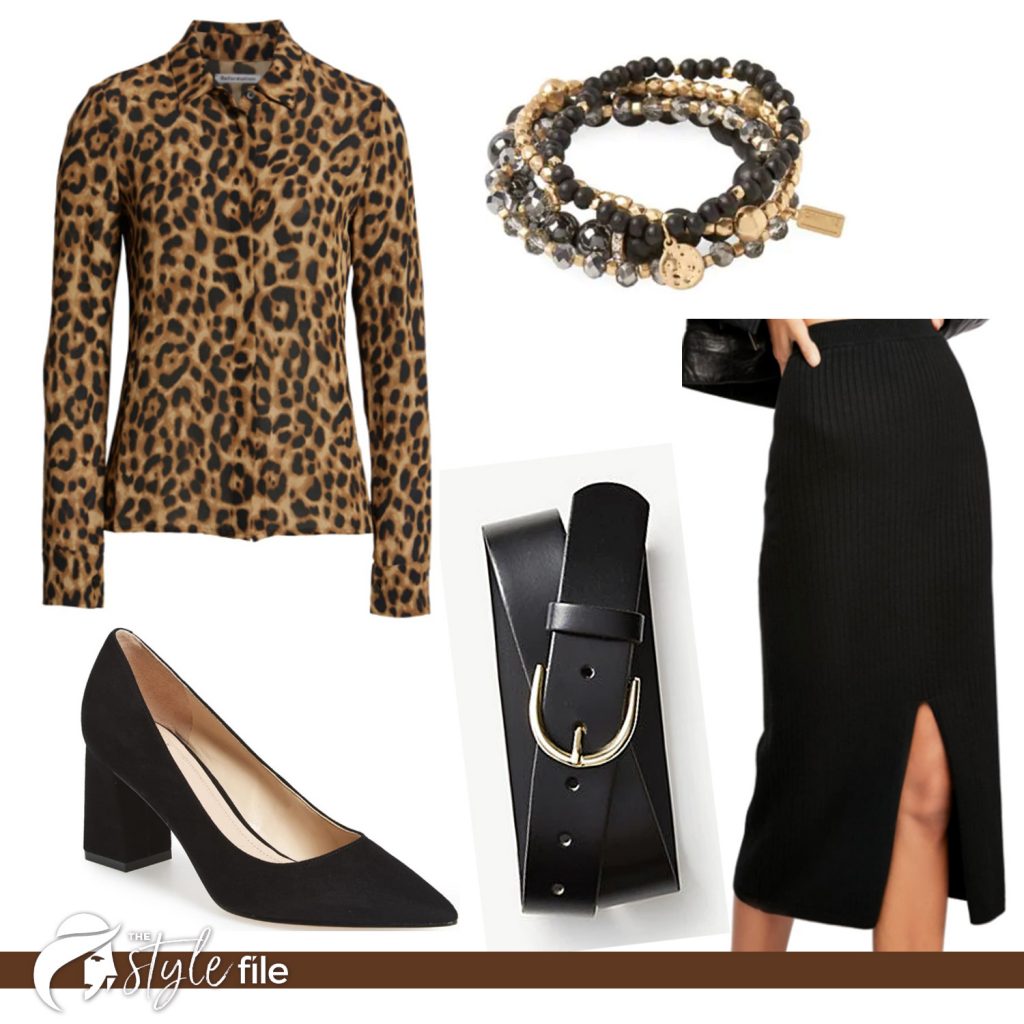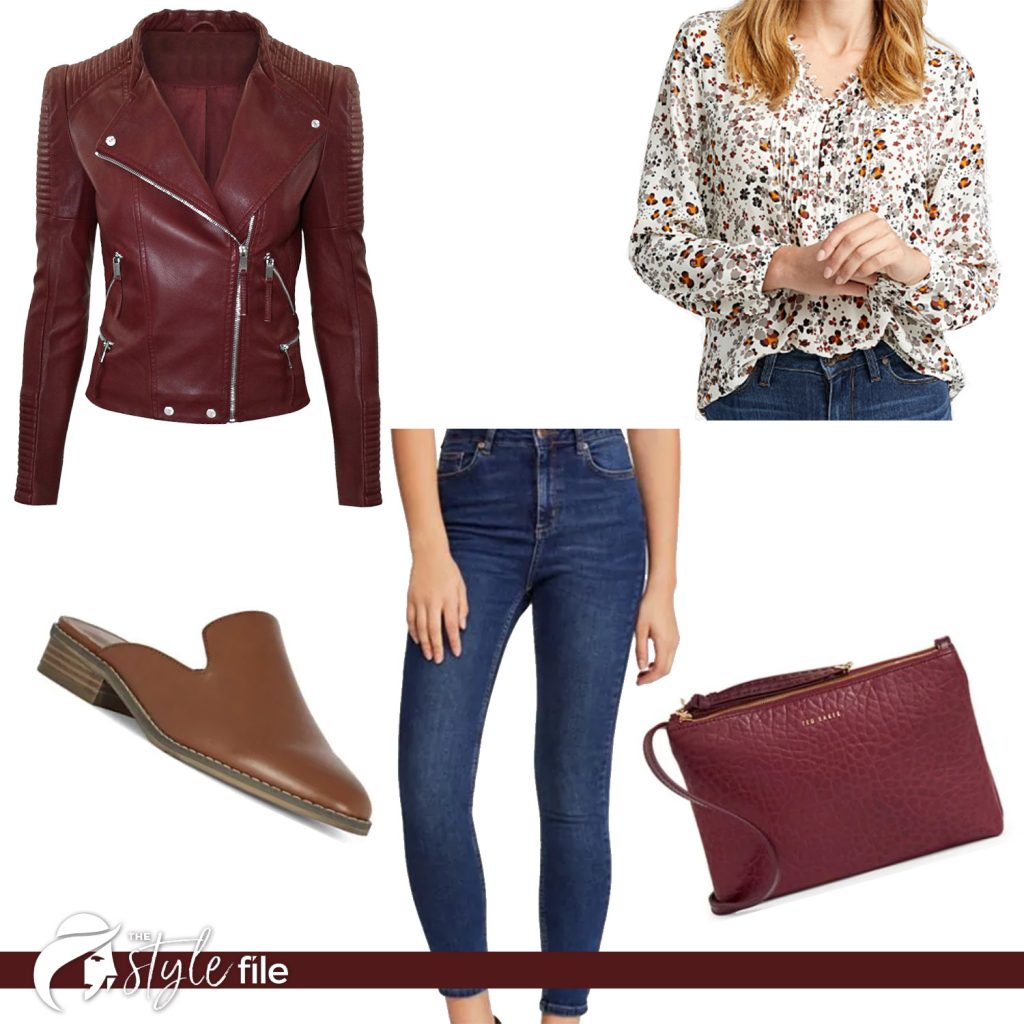 If you're up to counting the many combinations these three outfits can create, I'll give you a hint. There are at least 18 and that's before you start changing up the accessories. If you're looking for a wardrobe you'll love, completing your pieces is the way to go. Let me know how you do; I'd love to hear from you!