Colour Analysis is still a thing – an essential tool in a stylist's toolbox. If your stylist business offers wardrobe consultations, personal shopping, closet edits or fashion seminars, your expertise becomes elevated with the skill of colour analysis. You can choose the most expensive, beautifully fitting outfit, but if the colour pales or yellows your client's complexion it is all for naught.
Colour draping has evolved since the seasonal concept of the 80s and includes varying factors that affect a person's colours. Correct analysis now takes into consideration:
Additional characteristics of skin tone beyond warm and cool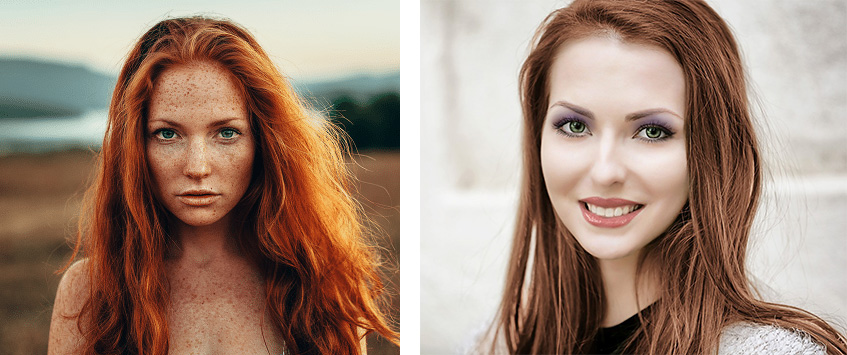 Present colour of hair (did you know that after 50 hair is the dominant factor for colour analysis?)
Eye colour
Personality
Colours that are trending and available in the marketplace
Contrary to the original seasonal system, most people do not wear the same hues in their 50s than they did in their 20s; nor are those shades available in the marketplace. I am always fascinated at the "slightly different" tones the marketplace creates each fashion season. Is it a coincidence that this year's aqua doesn't go with last year's? I think not. Fashion is about moving forward, keeping it fresh with new trends, colours, textures and looks. Your job as a stylist is to help your client look and feel current. Personal style begins with colour.
Another factor that alters a woman's colours is the change in skin tone and hair colour throughout her late 40s. We call it the "neutral zone" when the skin lightens, and hair begins to gray; which inevitably creates change in her colours. Life experiences can also impact the colours we choose. Years ago, a client we'll call Beth came to have her colors done several months after her husband passed away. Although she had a vibrant skin tone, bright hues overwhelmed her; she was never "in the mood" to wear them. We chose lighter neutrals that were soft and calming to achieve our goal of avoiding dark colours, particularly black. Colour is powerful and guiding your clients to wear complimentary colours can influence how they feel emotionally and physically.
Colour analysis is definitely still a thing. That thing allows your clients to make better choices, save time and money when they shop, and love how they feel in their clothes. If you're ready to up your game and add this beneficial service to your business check out our Current Colours course. Feel free to get in touch with any questions about this advanced method of colour analysis.