YOU'VE GOT THIS!
How often do you shop for clothing online? Some women shop entirely online, others shop occasionally, and many women are simply overwhelmed by the mere thought of choosing something they cannot try on. If you fall into the last category, join our 3-part series Monday mornings as Inspector Elegante solves the mystery of Online Shopping. We would love to hear your comments and see your pics along the way on Social Media.

Investigate
Know the Facts: Duties, Taxes, Return Policy
Examine the Evidence: Check your Closet
Familiar Haunts: Size and Store offerings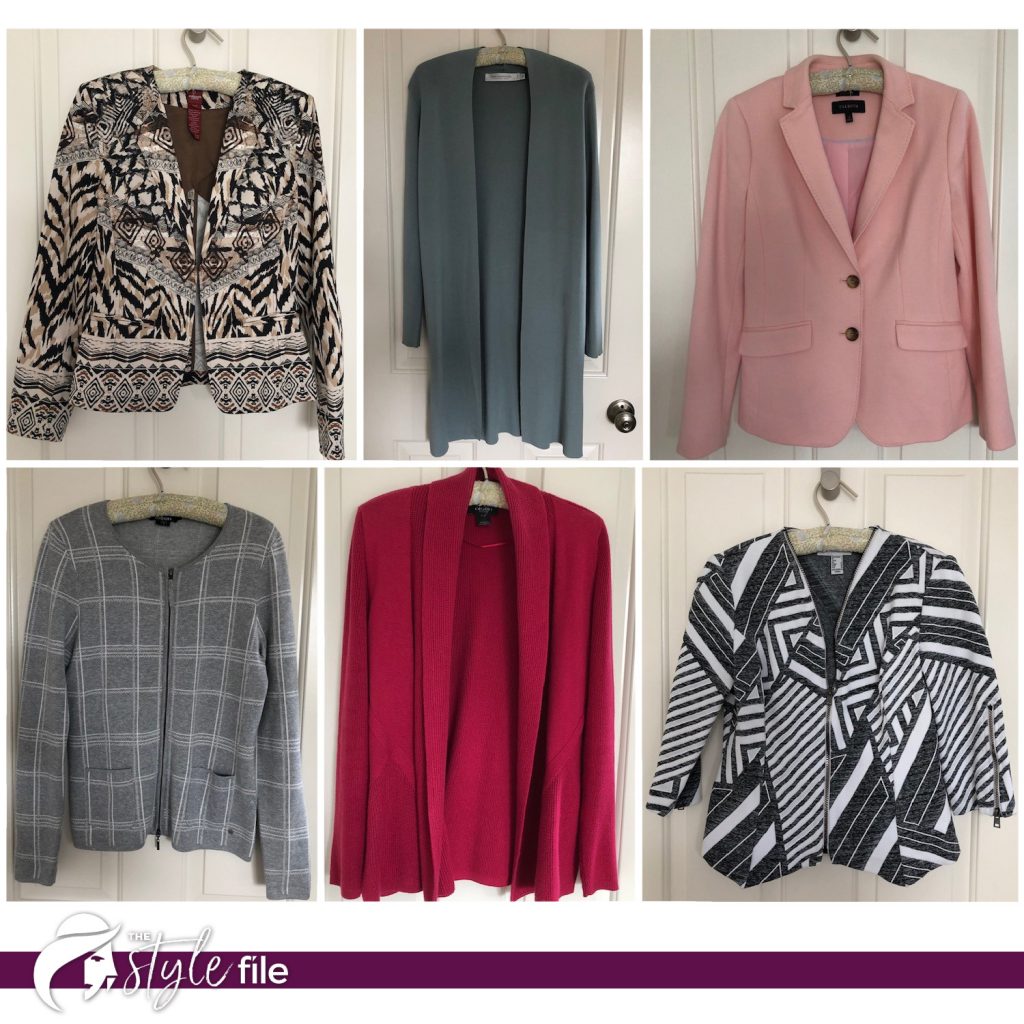 Know the Facts
Inspector Elegante asks questions and thrives on knowing the facts. Your investigative proficiency begins with understanding the policies of clothing companies you wish to shop from.
Where are they located?
Do they ship to Canada?
Do they charge taxes and duties?
What is their return policy? (FYI from my experience, returning an item purchased online is super easy!)
How do they communicate with their customers: live answering service, live chat support, or email?
These are basic questions. It's the same information you would expect when shopping in a brick and mortar store. Go to the store's website to answer your inquiries. As well, many online sites such as The Carrot Box offer information about specific stores.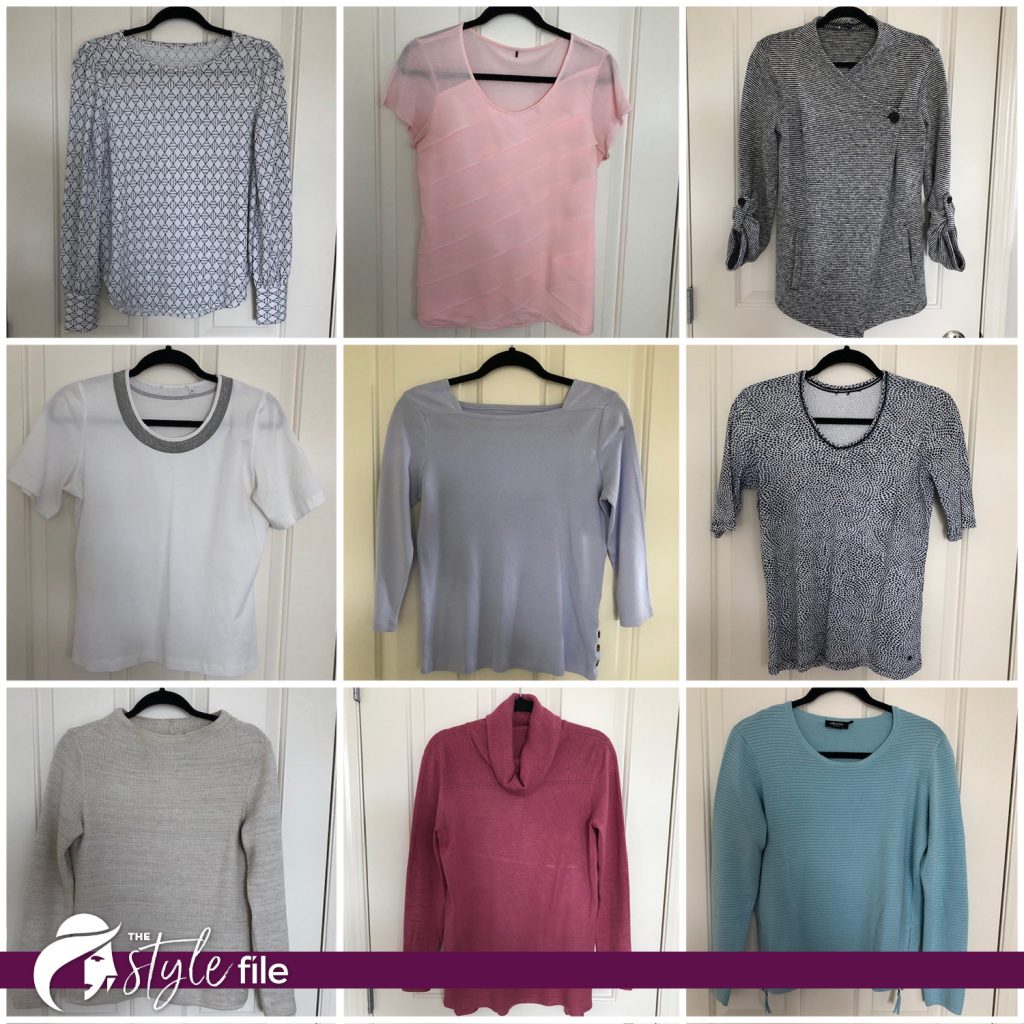 Examine the Evidence
Pick out the following items in your closet you currently wear? Choose three favs in each category (if you don't have 3 in any category, choose only the ones that work for you):
tees
tops
sweaters
cardigans
blazers
dresses
skirts
pants
Remember, these are your favs and they need to be worn on a regular basis.
Compare the pieces in each category. Take a pic, create a style board, or make a list: look for similarities. For example, do your tops have similar necklines, sleeve lengths, fabrics? Do you notice a colour theme in your closet? (black doesn't count!) Are your pants slim or full, mid or high rise? Do you even wear dresses?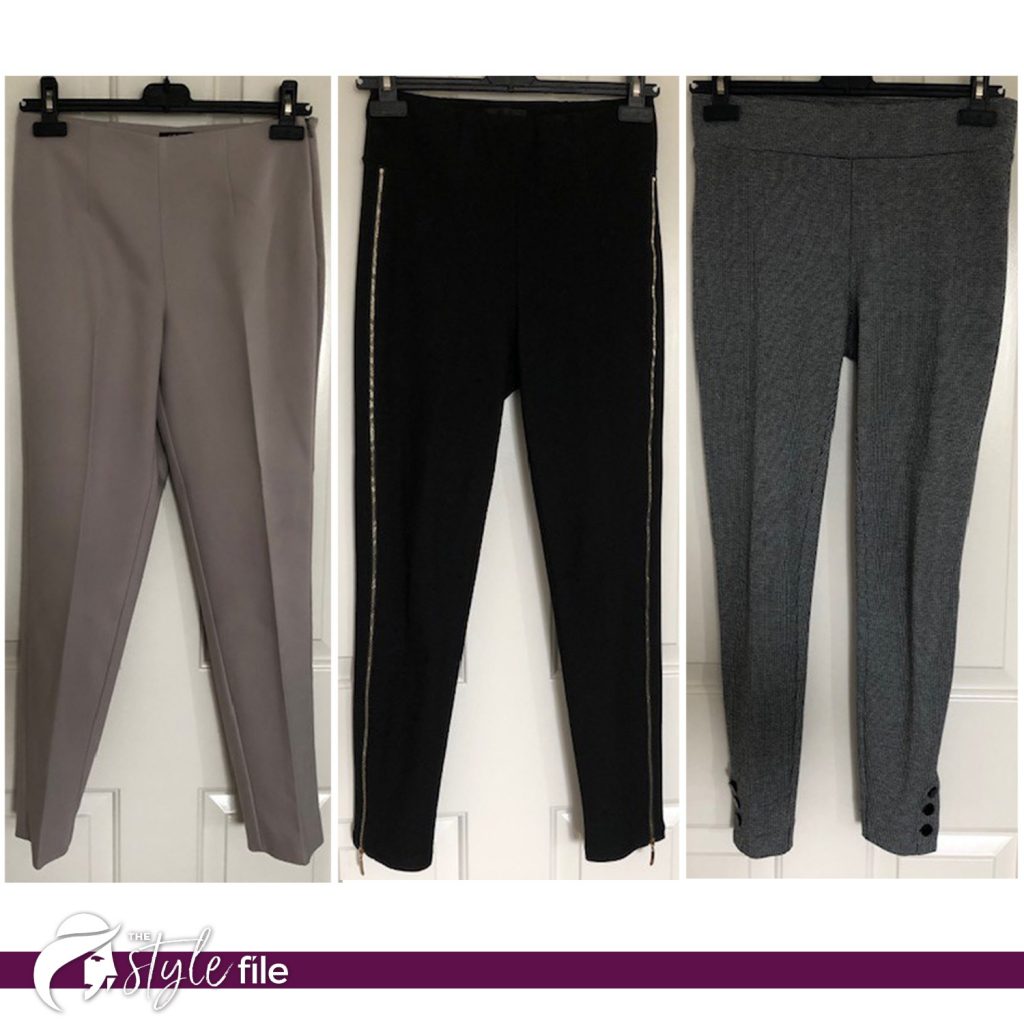 Size and Store Offerings
Are your favorites from a few familiar brands that seem to work for your shape and lifestyle or is your closet made up of random labels. Keep in mind your demographic and proportion details. If you are 5' 7" shopping in the petite department is futile. Perhaps plus sizing fits your silhouette best. Know your proportions and how to dress them.
Now look at the sizes and brands of your favorites. I feel your frustration when it comes to sizing. How we can go from a size 10 in some lines to a 14 in others creates challenges. I would love women's clothing to be standardized sizing like men's wear but…this is what we have to work with. And while we're on the sizing issue, please remember this: size doesn't matter, fit does. You may notice that most of your sweaters are medium, regardless whether they are pullovers or cardigans. Dresses may be similar sized to your tops and skirts. Keep examining the evidence, it leads to answers!
Your background check should reveal:
Favourite Styles
Favourite Colours
General Size Range
Suitable Brands/Stores
My Personal Results
My Background Checks revealed the following. By far my best neckline is a soft scoop/low jewel. My most comfortable sleeve length is ¾ or long. I prefer high rise, slimmer pants. Unbeknownst to me my dresses were all Calvin Klein.
I've also noticed a change in my colours recently. Rather than bright-pink-fuchsia from years past, my pinks have become more muted in hues such as blush and also slightly warmer choosing corals that have more pink than orange in the mix. Reds have also softened into raspberry tones and corals. Currently I also like to wear colours like sage and lavender. My favorite tops have muted colours, and as I choose my basics I am leaning to navy over black.
My size is small and many of my clothes are from Olsen. I also have favorites from Melanie Lyne, Simons, Ann Taylor and Calvin Klein.